Manuel Caffè has created blends to satisfy everyone's tastes, from robust to sweet, fruity or spicy – and always of the highest quality. The wide variety enables every bar or restaurant to meet its clientele's desires (and every coffee-lover to meet their heart's) with coffees; classic, herbal and fruit teas; hot chocolate; food; and bespoke services.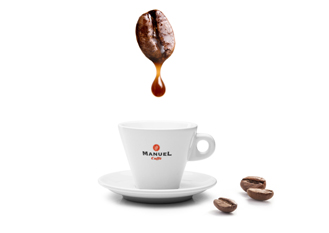 An espresso for every taste
"To spread Italian coffee culture throughout the world."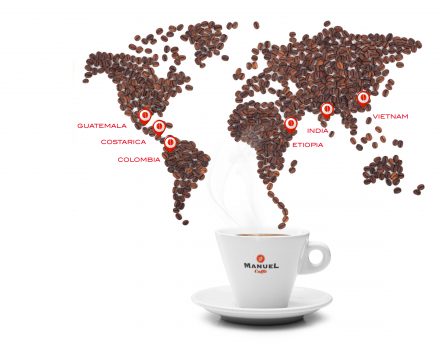 Manuel Caffè has always believed in the quality and specialness of the coffee break, in the true Italian sense. It's a ritual that becomes a must from the very first time.
This company has decided to take this ritual beyond the borders of Italy, exporting to distant lands the aroma and flavour of real coffee, the pleasure of the perfect taste, and that moment of "dolce vita" that is so uniquely Italian.
Giuseppe De Giusti – the hero of this story and the founding father of Manuel Caffé – started his coffee career at a roastery in Conegliano, Veneto. During his time here, three important things happened: he awakened his passion for coffee, he learned to identify a perfectly roasted bean by colour alone and he married Bruna.
Together, the couple decided to put De Giusti's special skills to work by opening their own roastery and so Manuel Caffé was born. Three children and more than fifty years later, the company remains in family hands.
From its opening to this day Manuel Caffé has had a clear mission in mind: to share the Italian coffee culture with the world by making premium-quality blends at affordable prices. Bringing it to the boil has relied on many years of experience as well as constant innovation. The approach is simple and traditional yet full of flavour – just like a good cup of coffee.
Manuel Caffé caters to both individuals and businesses. To find out what we can do for your company, please visit the Trade page.