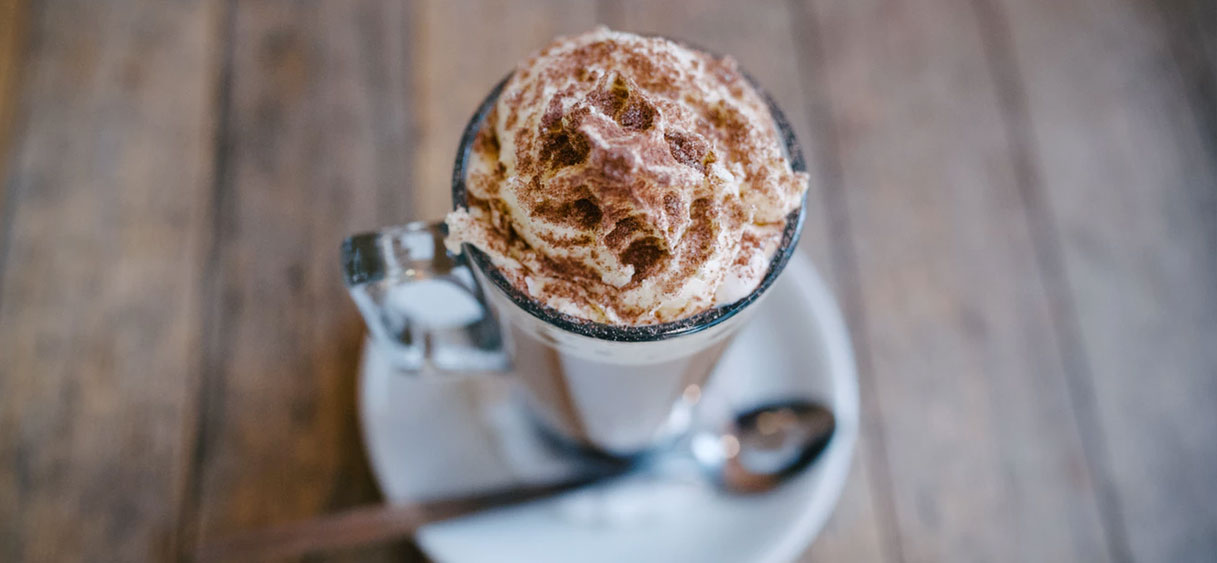 You know how they say you can't have yin without yang? Well that goes for flavours, too. Sweet and bitter might be opposites, but they make a dream team – especially when they come in the caffeine-filled, sugar-sweet form of coffee and chocolate! Find out our top four ways to combine both your favourite beans!
Dessert
Always start with dessert (here and in life). One of the easiest ways to mix chocolate and coffee together is with a whole bunch of other ingredients, served up as an after-meal treat. We love Jen Reviews' recipe for a Dark Chocolate Mousse with Espresso, which is simple, easy to prepare and, most importantly, tasty!
Dipped
Ever thought how much easier it would be to get your daily dose of caffeine if you could just go straight for the beans? We've got a three words for you: chocolate-covered coffee beans. This indulgent snack is just the right amount of sweet, balanced out by the natural bitterness of the beans. Heaven!
Drizzled
Nothing takes a coffee from good to great like a drizzling of thick, chocolate syrup! Add a shot of sweetness to your morning (or lunchtime, or afternoon…) brew with a little bit of chocolate syrup. If you want something more traditionally Italian, try a mocha – which is a mouth-watering combination of hot chocolate and espresso.
Doubled
And last but not least, the double approach – by which we mean coffee in one hand, chocolate in the other and repeat until satisfied.
Alternatively, take it to mean double portions of both.
They both sound great to us!