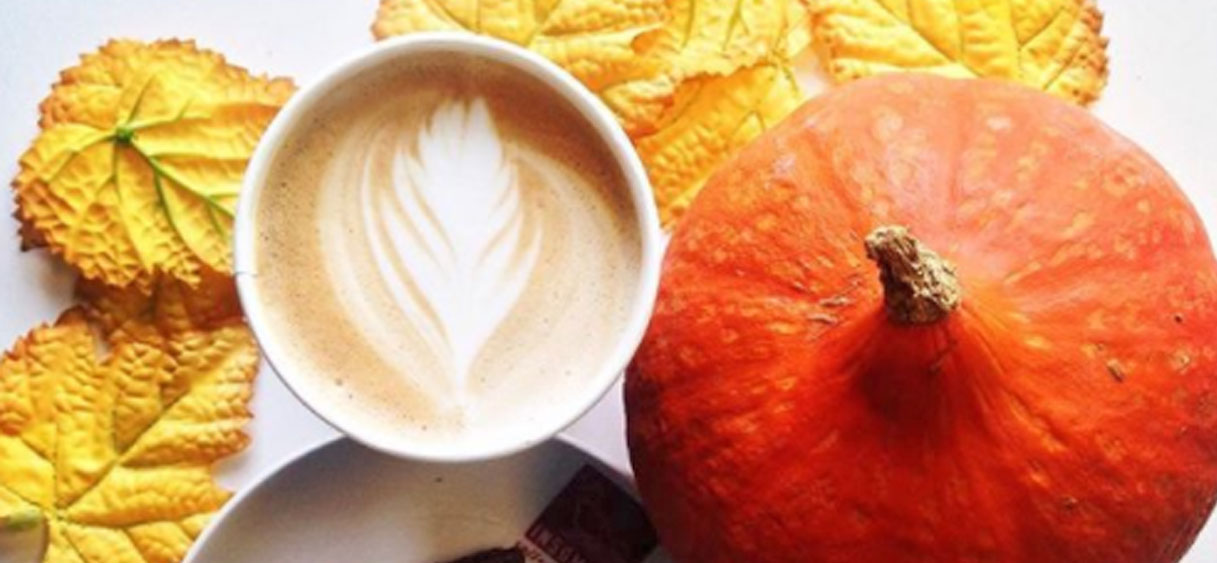 We know, we know.
Nothing says "autumn is here" quite like a bit of pumpkin spice. But if you fancy getting a little creative with your coffee, there are lots of other flavours you can try at home to get into the theme of the season. We've picked some of our favourite autumnal ingredients that you can add to your morning brew to get you in the mood to kick up some leaves and start carving pumpkins!
Cinnamon
Warm, toasty and delicious – you can't get better than cinnamon when it comes to autumnal flavours. Sprinkle a little on top of your cappuccino or use a sweet, cinnamon syrup to mix into your java.
Apple Syrup
Cinnamon's faithful partner apple is another top choice for a tasty, autumnal drink. Use a little apple syrup to give your coffee a sugary twist with a difference.
Brown Sugar
Brown sugar is known for its warm and earthy flavour, which makes it a great alternative to white sugar when you want to make your coffee feel a little more festive. It's a great and simple way to make a drink fall-friendly without having to buy any unusual ingredients.
Turmeric
Golden-milk lattes are fast becoming a favourite in the coffee world, and it's not hard to see why. Not only is turmeric a great way to add a little health boost to your coffee, it also gives your drink a lovely golden colour that's perfect for your Instagram.
Maple Syrup
Take a little inspiration from Canada and add maple syrup to your coffee for a fun, autumnal twist. Rich and sweet, it only takes a teaspoon but can transform your drink from a standard brew to a tasty treat.
What's your favourite autumnal food?