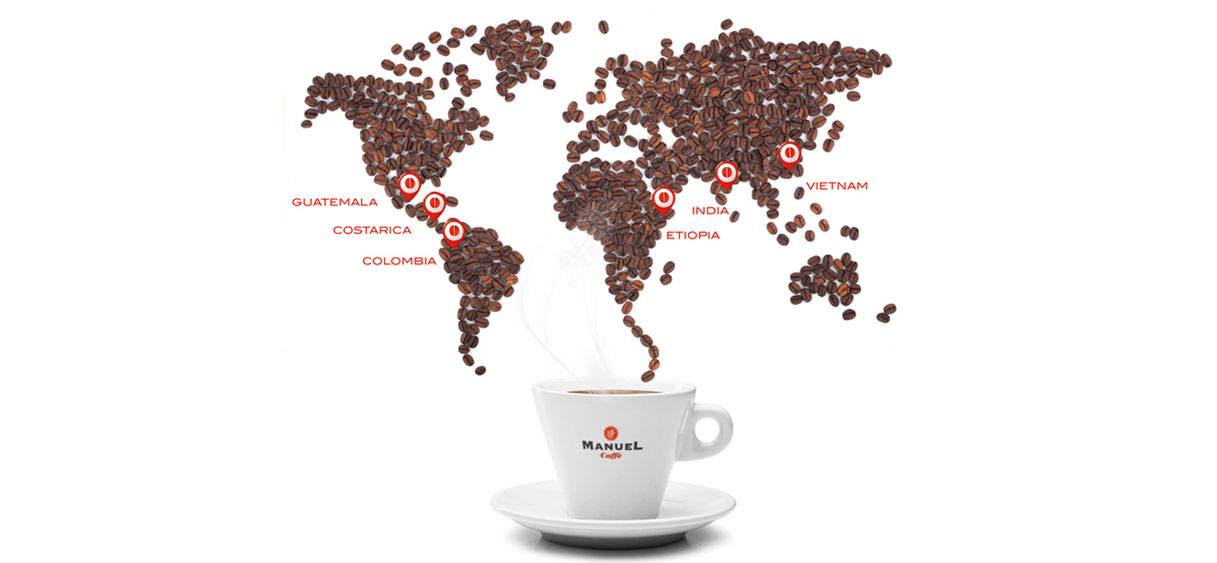 This week, British researchers from the Quadram Institute, who are pioneering a new way of testing coffee, revealed that one-tenth of the products they tested labelled "100% Arabica" contained significant levels of Robusta beans. If you're wondering what that means for your morning brew, check out our brief guide to the difference between Robusta and Arabica coffee beans.
Arabica vs Robusta
Most of the world's coffee beans come from two types of trees: Arabica or Robusta.
Arabica trees grow at higher altitude, which means that they develop more slowly, allowing flavours time to develop and refine. They tend to produce fewer coffee cherries (the fruits which contain the beans) but many argue that quality outweighs quantity.
When it comes to Robusta, the clue is in the name: the beans are robust and can therefore withstand harsher growing conditions. This is partially because Robusta plants can also produce up to three times as much caffeine as Arabica ones, which acts as a natural repellent for bugs.
However, high caffeine content typically makes beans taste bitter, and Robusta beans are often described as harsh or burnt. Arabica beans, on the other hand, have more lipids and sugar which give them a softer, sweeter flavour.
Although Robusta beans are cheaper, most major coffee shops will opt for Arabica beans because of their better reputation. However, while the best beans will always be Arabica, you're better off with an excellent Robusta than a terrible Arabica. In other words: all the best beans are Arabica but not all Arabica beans are the best.
In general, Arabica beans are considered the superior of the two and come with a premium price tag. This means that not only are those who bought mislabelled beans not getting the quality of coffee they expected, they're likely overpaying for the privilege. But the good news is that these new testing methods will make it much harder for coffee producers to get away with it in the future.
At Manuel Caffé, we take our beans seriously and all our products are clearly, honestly and accurately labelled. You can even download the tasting notes to find out more about specific aromas, acidity and aftertaste.
That's just the way we brew it.